It's been a pretty busy week with Parent Teacher conferences, Halloween, Date Night, and general life chaos.
I am so ready for a relaxing weekend.
But first, our week in review.
Wednesday, of course we took the kiddos Trick or Treating.
Katrina's latest obsession with The Hunger Games is widely known.
So, it was no surprise she chose Katniss Everdeen as her costume this year.
Jerry made the bow for her and it totally makes the outfit.
Trina begged me to be Effie Trinket to compliment her costume.
Since all I needed was a bright pink dress and lots of gaudy makeup, I was game.
The light here is too bright to show my sparkly skin and "tattooed" eyes, but it was a really cool costume, if I do say so myself.
I find it extremely amusing that the boys chose to be
Anakin Skywalker and Darth Vader.
So, basically they are the same person.
I loved it that Jamie paired up with a Storm Trooper
for Trick or Treating.
Jerry was still too tired and sore from his surgery Monday to go out with us.
That wasn't going to stop him from dressing up, though.
He stayed home and passed out candy to the neighborhood kids.
I cannot wait for the day I can just send the kids out unsupervised to raid the neighborhood.
Possibly, just possibly, that day will come next year.
Jerry and I decided to take the kids to see Wreck It Ralph last night.
We headed up to the theater early to make sure and get tickets and while we were waiting for the show to start, we hung out at "The Fire" listening to music and letting the boys play around.
Oh, and get drinks.
Gotta kick off the weekend right.
The boys went around climbing trees and gathering acorns.
I was informed, however, that these are not acorns, but actually alien eggs that need the warmth of the fire to hatch.
Now, you know.
When we finally headed inside to watch the movie, we lost Trina to her friends.
Apparently, she is too cool to sit with her parents anymore.
Because it is much cooler to watch a cartoon with your buddies.
Ah, the teenage years.
By the way, if you signed up for the Ornament Swap hosted by
Dreaming of Dimples
and
Living in Yellow
head on over to one of their sites to get your assignment.
I am very excited to go shopping for my match.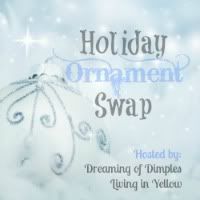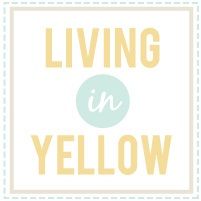 Linking up with
Simple as That